About The Company
JnJ Powercom Systems Ltd is geographically located in Southern part of India at Hyderabad in the state of Andhra Pradesh with a world class Smart Energy Meters manufacturing facility. The organization apart from manufacturing takes pride as a Solution provider by customizing the energy meters, as a System Integrator & O&M Service Provider. Established and supported by a team of qualified and experienced technocrats and professionals with vast experience in the field of Electricity right from Generation, Transmission & Distribution, and Demand Side Management.
Mission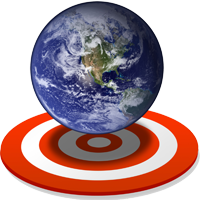 The family of JnJ shares a common goal to contribute its knowledge in assuring its customers that their advice and best practices provide value for the investment and stand by the customer in establishing the suggested results.
JnJ envisages to achieve this by sharing its knowledge, establish & leverage partnership apart from alliances and also associating with research and academic organizations.
Vission
To achieve global acceptance of Products, Solutions & Services for the Utilities by contributing the best practices acquired by our knowledge & talent pool of resources.
We strive to churn out Products, Solutions & Services meeting world class standards supported by business excellence, efficient processes and customization to the needs of the geographies across the globe.